July 15, 2006
Well, that was intense. I just finished reading Dream Brother: The Lives & Music of Jeff & Tim Buckley this afternoon and I feel a bit more in love with the music, somewhat eviscerated by the sad details of untimely deaths, and pensive over all the history that I didn't know. I highly recommend the book to fans of Jeff or Tim Buckley, or even to just your average music lover (which, clearly, you are, because you are here on my site).
The book seems about 20% thicker now that I am finished with it because of all the corners I folded down to mark a version of a song I wanted to look up, a location I wanted to Google (!), a piece of this familial musical history that I want to learn more about. I have several ideas for posts that spring from David Browne's eloquently written prose along with some unreleased songs that I have which are worth sharing.
I came into the book as a Jeff Buckley fan. While I understand more now about the legacy his father left, I've not been able to personally get into Tim's late-'60s/early-'70s experimental musical vision, in all of its many formats and versions. So the first personal connection that I have with the book comes when Jeff begins to unfold as a musician in his early stages.
Jeff's true "introduction" to the music world, if you will, and the single appearance that created the buzz in New York which helped fuel his meteoric rise and signing by Sony Records, happened the night of April 26, 1991 (and is pictured at the top of this post). Janine Nichols had organized an annual musical benefit evening in the halls of the gothic-revival St. Ann's Cathedral for the past several years as part of their "Arts at St. Ann's" series. In 1991, one of the concerts to be offered was "Greetings From Tim Buckley," in which mostly unknown local NYC musicians would perform versions of Tim's work.
During Nichols' concert research, she came across the name of his son, whom Tim had more or less abandoned when Jeff was just a baby. Jeff only met his father a few times and still had ambivalent feelings about being linked with him, so when Nichols called the 24-year-old Jeff to see if he would be interested in attending, he was unsure. But after some thought and discussion, he decided to come. "I always missed not going to [his] funeral," Jeff said as part of his reasoning.
Although Jeff had attended the Musician's Institute in Southern California and played in several punk/rock/experimental/goth/reggae bands throughout the L.A. area, he usually felt most comfortable behind a guitar and not in front of a microphone. Many of his friends from this period didn't even know he could sing. When Jeff arrived in New York, the concert producers were still unsure if he would actually be performing in the tribute; they had listened to the demo tape he sent ahead and found it "noisy."
But when Jeff took the stage that April night, the crowd (which was full of those who had known and worked with his father) was, by all accounts, completely blown away by the power and beauty of this vocal talent. As Browne (the other Browne) writes:
"After an instrumental interlude, a new group of musicians took the stage. One of them was a long-haired kid wearing a black t-shirt. Danny Fields, Tim's onetime publicist, was in the audience, keeping an eye out for the supposed son. Though Jeff had his back to the audience as he tuned his guitar, the spotlight caught his profile and one cheekbone. 'And I said, 'Whoa–there he is,' Field recalls. 'I didn't have to wonder too hard. It could take your breath away.'
Jeff, who had billed himself as Jeff Scott Buckley, began strumming rigorously as [Gary] Lucas surrounded him with waves of soaring-seagull guitar swoops. It was 'I Never Asked To Be Your Mountain,' Tim's song to [ex-wife] Mary and her son [Jeff]. The audience suddenly stopped glancing at their watches. After an hour of esoteric music, here was one of Tim's most recognizable songs, emanating from a very recognizable face and sung in a familiar (if slightly deeper) voice.
Halfway through the performance, a light behind the stage suddenly flashed on, throwing Jeff's silhouette against the back wall; it was, as [concert promotor Hal] Willner says, 'like Christ had arrived.' ('My God,' Jeff said to a friend on the phone after the show, 'I stepped onstage and they backlit it and it was like the fucking Second Coming.')
Just before he went onstage, Jeff had finished writing his own verse for the song: 'My love is the flower that lies among the graves,' it began, ending with a plea to 'spread my ash along the way.' Anyone familiar with the subject matter of the song knew this performance was more than a faithful rendition of a '60s oldie. It was a tribute, retort, and catharsis all in one, and as soon as Jeff left the stage, the audience was literally abuzz with chatter: So that was the son."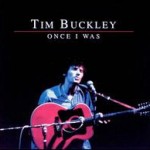 Jeff came back to perform two other songs in the middle portion of the set, "Sefronia – The King's Chain" and "Phantasmagoria in Two" with Gary Lucas accompanying him. For the finale however, Jeff took the stage once more, this time alone. After a nervous intro in which he talks about hearing his father sing this very song on a record player when he was only six (and comically, how he was bored), Jeff exhales and starts in with "Once I Was," a wistful song his father may have written about his mother, Mary, and their fated love affair. Browne writes (and you can hear this in the recording):
"Suddenly, before the last chorus, a string broke on his acoustic guitar, and Jeff sang the lines, 'Sometimes, I wonder for a while/Do you ever remember me?' unaccompanied. If that weren't dramatic enough, his voice spiralled up on the last word –'me'– like a thin plume of smoke, holding on for a moment before drifting up to the ceiling. He took a quick bow, said 'thanks,' and trotted offstage, and the concert ended. It would not have been a more perfect finale if he had planned it.

Backstage, he cried and accepted sundry congratulations and compliments, as well as a few business cards passed to him. He couldn't believe he'd been allowed to sing so many songs, and was overwhelmed. Danny Fields brought him a note from Linda McCartney, and Jeff told him that her photo of Tim in Central Park was his favorite of his father.

Across the country, in the living room of her Orange County apartment, [Jeff's mother] Mary Guibert watched the clock, knowing when the concert would start and finish. She says she knew Tim was in the church listening, and in her mind was a mental picture of 'this huge vortex of light forming over the cathderal. I knew this moment in time was going to change our lives forever — his life forever.'"
Here is the set that Jeff performed that night. I find it significant for the unveiling, the coming of age, the taking the stage that occured that night, and how it would transform Jeff's life in the years to come. It is the first blip on the public radar of a voice that would change so many lives — maybe even including mine.
JEFF PERFORMS AT THE TIM BUCKLEY TRIBUTE
I Never Asked To Be Your Mountain
Tim's original

Sefronia – The King's Chain
Tim's original
Phantasmagoria in Two
Tim's original
BUY: Dream Brother: The Lives & Music of Jeff & Tim Buckley by David Browne

28 comments
28 Comments
Sorry, the comment form is closed at this time.