June 29, 2006
* DUDE. File under . . . why?!? Why, oh why?
* Contest Alert: If you are into the Tapes 'N Tapes business, Joe from Stage Hymns blog is giving away a signed copy of Tapes 'N Tapes limited edition 7″ vinyl single "Insistor." The contest runs til tomorrow, Friday.
* MySpace News:
- Three more new streaming songs on Leona Naess' profile
- New Ryan Adams tour dates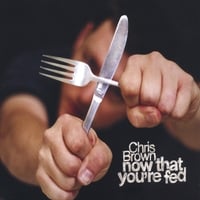 * I recommend reading this interesting article about SF-Bay Area musician/independent filmmaker Chris Brown (not the rapper guy), whose Now That You're Fed CD is one of my top sublime power pop efforts for the year.
* And I know I just posted about Pete Yorn, but I got this email shortly after announcing a bunch of in-stores which have been added. Check it out in the Tour section of his website if you couldn't get tickets to the largely sold-out acoustic shows.
* YOU KNOW that you need a Donkey Kong polo shirt. I used to deliver the smackdown on that game. That and Ms. Pac-Man.
* Hours of endless summer fun: Let's Paint the '90s – a coloring book which includes a set of watercolors and hilarious drawings of Billy Ray Cyrus, Tonya Harding and Elian Gonzalez that beg for color. It hits stores in September and is the brainchild of Jason Rekulak. (Thanks to PopCandy for the info)

2 comments
2 Comments »
Leave a comment