June 26, 2006
My heart is still pounding and my hands are shaking from the intensity of the Italy v. Australia match that Italy just won on a penalty kick (during which my ability to breathe momentarily left me). FORZA ITALIA! That was gorgeous.
And as of this very moment I am #1 all by myself in the World Cup Bloggers Pool. That is a feat unto itself, since, as we have discussed, I am no kind of soccer superstar. I just have a way of predicting what glistening, lovely European men will do next.
It's a gift, really.
Diventa Blu
Arizona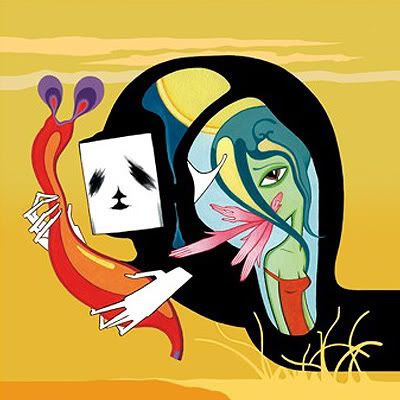 Translated from Italian, this song title means "Become Blue," and is my salute to Gli Azzurri, the beautiful Italian national calcio (soccer) team in their blue jerseys. According to Connor over at iGIF, this band Arizona is going to be huge, but the fact that this song is sung in a breathy, ethereal Italian (almost Radiohead-esque), combined with the layered and interesting low-key electronica is enough to get me to listen. From their debut album Welcome Back Dear Children (coming out in August).
Thirteen
Wilco
This song, this whole tribute album is amazingly good. As I mentioned before, and as you have probably read on assorted other music sites, the Big Star tribute album (Big Star, Small World) has finally been released, after being recorded and then shelved for several years. Wilco's turn is sad and rich, nostalgic and truly lovely. I've listened to it over and over, but this whole CD is great, with contributions by Matthew Sweet, Teenage Fanclub, The Posies, Whiskeytown, Juliana Hatfield and more. Highly recommended and available on eMusic.
Dancing On The Highway
Elliott Smith
Chad over at Everybody Cares, Everybody Understands has pointed me in the direction of this unearthed studio recording, a lost "new" song, courtesy of the Elliott Smith fans over at B-Sides And Other Songs. It's a lyrically rich love song, known also as "Still Here" — a rough mix demo from either the Figure 8 era, or the Basement Sessions. Take a listen. Thanks, Chad!
Eleanor
The Low Millions
I have been meaning to post this for months, but somehow forgot. Fronted by Leonard Cohen's son Adam Cohen (who has released French-language albums in his native Canada), California's Low Millions were named an Artist To Watch by Filter Magazine. This track, which did get some radio play, is yet another upbeat song about a breakup (!) with catchy hooks and a fabulous beat that kicks in at about 20 seconds. From their 2004 debut album Ex-Girlfriends (Manhattan Records).
Notice The Ring
Chris Isaak
This one is in honor of Mr. Chris Isaak's 50th (!!) birthday today. I tell ya, that man does not look a day over handsome to me. For his special day, his hometown of Stockton, CA dedicated today as "Chris Isaak Day." This song celebrates all that is rogue, feisty, and wonderful about Isaak. A retro-rocker from 2002′s Always Got Tonight.

9 comments
9 Comments
Sorry, the comment form is closed at this time.